Created from a blog template🎉
An API was created with the blog template.
Excellent job🎉

Try Preview API🚀
Let's try Preview API first.
The content you submitted will be retrieved with an API and connected to the View.
The Preview API allows you to see the actual API response and accelerate your development.

👇Click here first.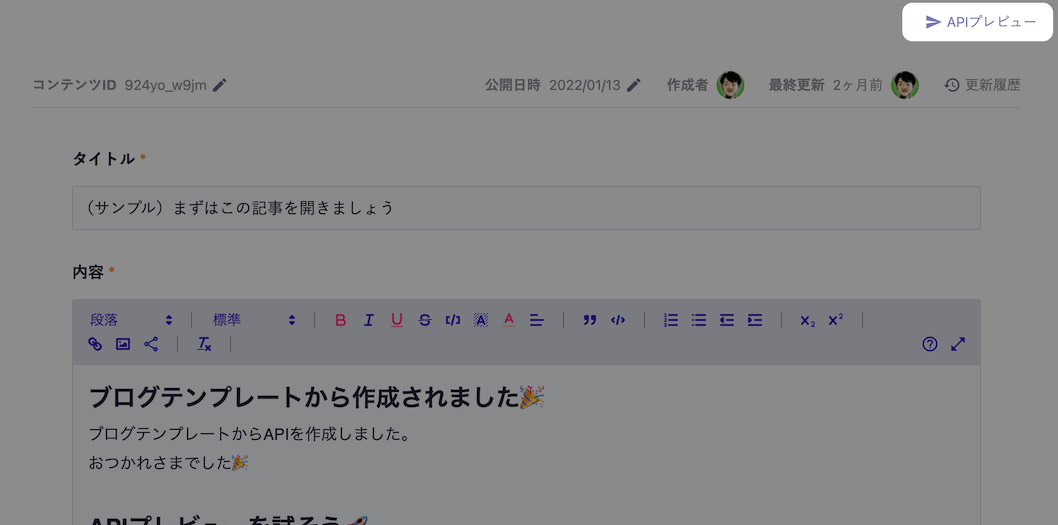 When the Preview API page opens, click Get button to try out the request.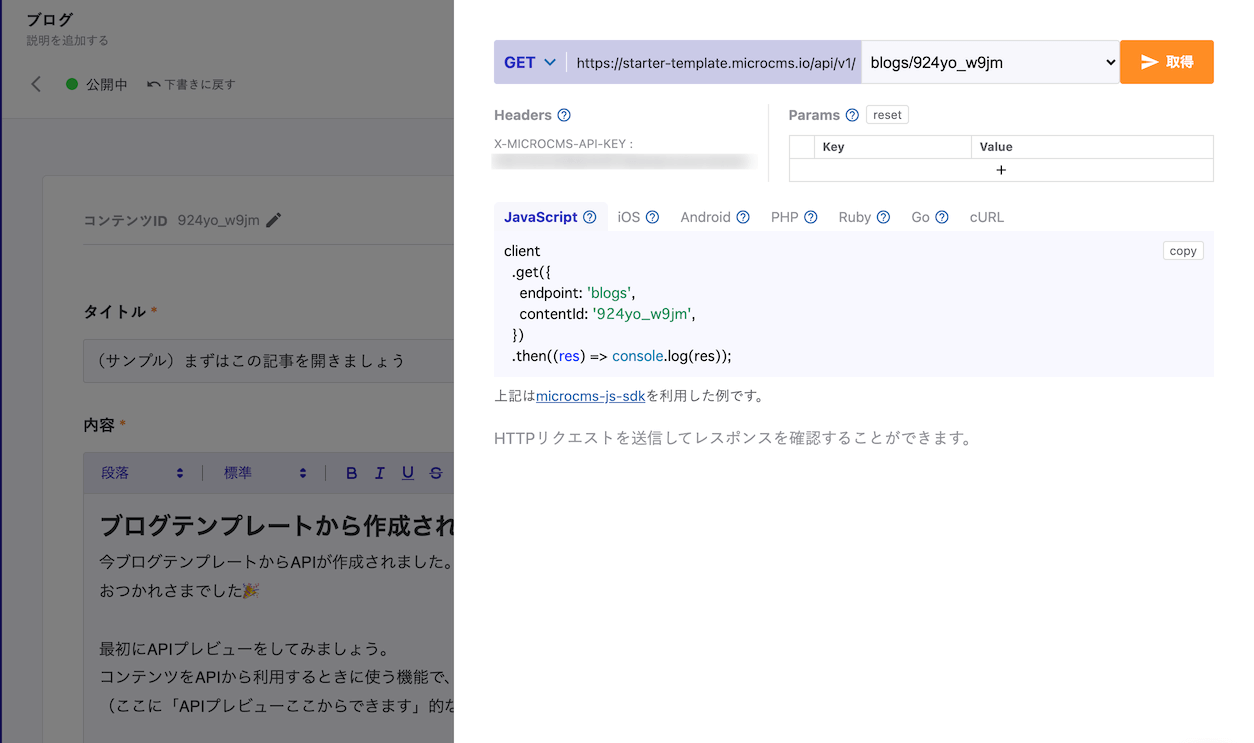 You can see that the contents of this article can be retrieved via the API.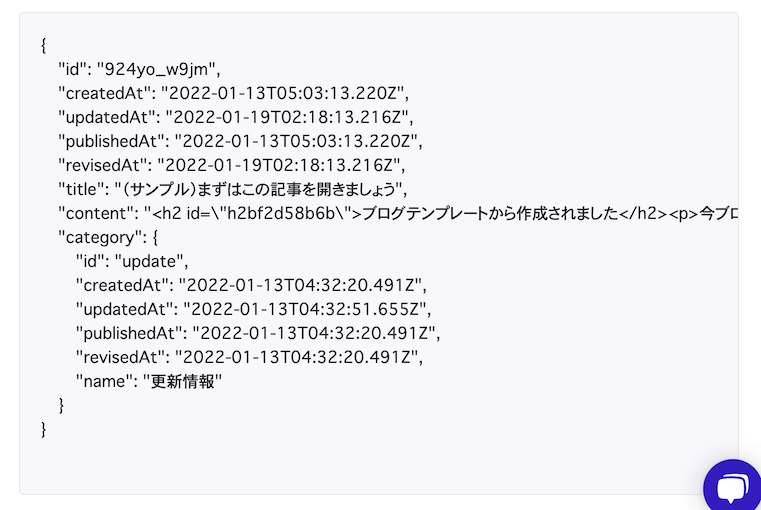 What to do next? 🏃
Build your own website using the responses you see in the Preview API.
microCMS retrieves content via API, so you can build screens in your favorite language and framework.


Additionally, server-side SDKs (PHP / Go / Ruby) and mobile SDKs (iOS / Android) are also available.

Please feel free to reach out to us if you have any problems or questions.

Support: [email protected]
Frequently Asked Questions: https://help.microcms.io/ja/knowledge